The Capybara. One of the most confusing animals since the Platypus was discovered. As well as being the largest rodent that roams the Earth while being semi-aquatic at the same time.
What a majestic creature.

Fun fact: Capybaras can hold their breath for 5 minutes underwater. This is vital as Capybaras can only have hot Capybara sex underwater.
If that doesn't tickle your fancy, these motherfuckers are friends with EVERYONE. They're chill as FUCK.
LITERALLY FRIENDS WITH FREEDOM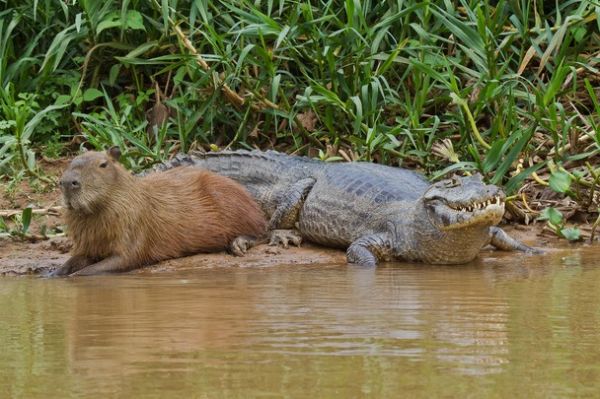 Gators? NO PROBLEM. THEY BROS.
Mandatory viewing
» Spoiler «
In summaration Capybaras are the newest GOAT of animals.